Many Superstars who wanted to break into the profession performed for WWE in an effort to do so. WWE is the largest wrestling organization in the world. Only a select few wrestlers have succeeded in becoming WWE Superstars after putting in the necessary effort, despite the fact that WWE has always been the ideal promotion for practically every wrestler who has entered the industry.
Every WWE Superstar dreams of becoming successful in the business, retiring on their terms, and then being inducted into the WWE Hall of Fame. However, not everyone is lucky enough to fully realize their dreams because unexpected events in real life can derail even the best-laid plans.
Similar to how some real-life disasters have ended the careers of various WWE Superstars, shocking the WWE Universe each time. This article will examine 5 WWE Superstars whose careers were cut short by catastrophic occurrences.
WWE Star Droz
Many of WWE's most distinctive Superstars were from the Attitude Era, and Droz felt right at home when he joined the organization in 1998. Droz was immediately recognized as a star by Vince McMahon when they first met due to his special ability to regurgitate on demand.
He quickly joined the Legion of Doom after making his ring debut in order to advance his professional standing. His alliance with L.O.D, however, came to an end during a match against The Headbangers when he attempted to assist his partner, Animal, but was instead rolled up by Mosh to secure the victory.
Then he was given a solo run where he played the heel and tried out a new gimmick, but it didn't work out that well for him.
Droz's WWE career ended abruptly.
Droz faced up against a few babyfaces from the brand during his time as a heel, but one specific match was the final straw for the former WWE Superstar. In one encounter with D'Lo Brown during a SmackDown taping in October 1999, Droz was the victim of a botched running powerbomb that left him with a broken neck. Due to the poor landing, the Superstar's neck's two vertebrae were broken, rendering him unable to move below the neck.
Droz has said that the fact that his shirt was unfastened during the fight may have contributed to Brown's unfavorable hold on him.
Droz is still confined to a wheelchair and needs ongoing care even though his upper body has regained some movement. He is one of the rare Superstars whose WWE careers ended up being unexpectedly brief.
FOURTH CHRIS BENOIT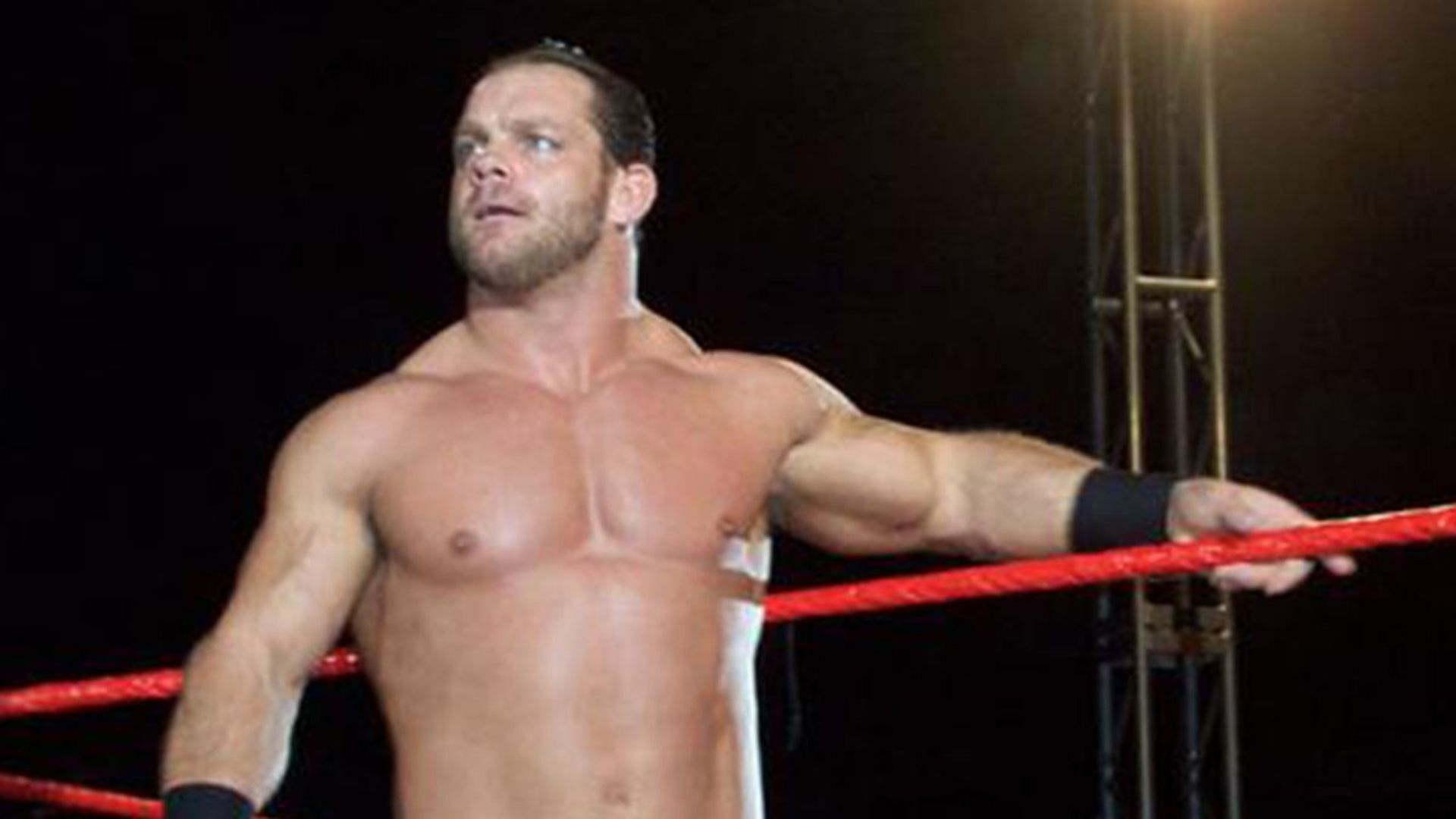 With his exceptional technical abilities in the ring, Chris Benoit established himself in New Japan Pro Wrestling, World Championship Wrestling (WCW), Extreme Championship Wrestling (ECW), and WWE.
After a career spanning more than two decades, Benoit was booked to face CM Punk in 2007 at Vengeance: Night of Champions after winning a match against Elijah Burke to advance in the competition to become a new ECW World Champion.
Benoit skipped a home show prior to the pay-per-view and informed WWE management that his wife and son had food illness, which led to WWE replacing him with Johnny Nitro for the evening.
It was eventually discovered that Benoit, his wife Nancy, and son Daniel were all found dead at their house. Initially, officials thought that Benoit had missed the important game due to a different family situation.
WWE chose to eliminate all references to Benoit.
The devastating news of the former World Heavyweight Champion's death and that of his family devastated the WWE Universe, but the specifics of what transpired only made matters worse.
The Canadian Crippler was honored by WWE and its Superstars on the ensuing Monday Night RAW, but once it became known that Benoit had killed his wife and son before committing suicide, the business chose to remove all references to him from its website and programming. One of the most skilled technical wrestlers we have ever seen had his career prematurely ended by this.
THIRLD TYSON KIDD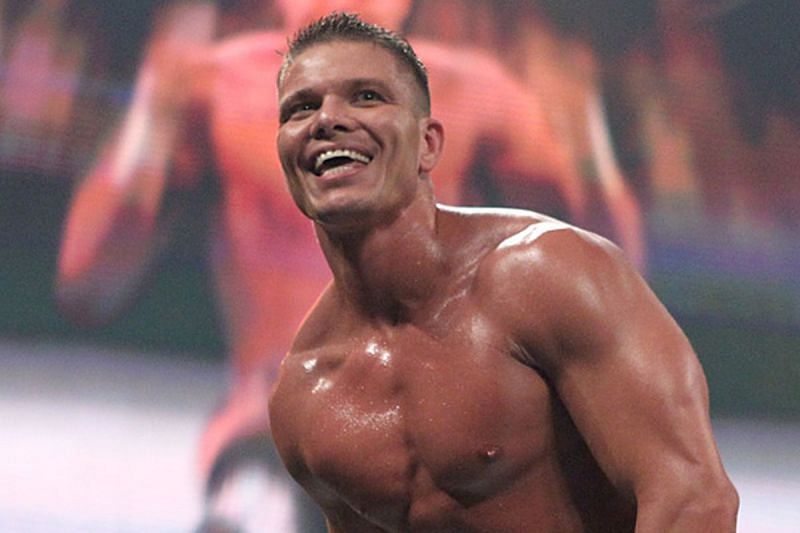 Tyson Kidd competed in wrestling for a number of organizations before joining WWE in 2006. Soon after, Natalya and David Hart Smith were paired with Kidd when he joined The Hart Dynasty.
Kidd was among the best athletes the firm had, thus people always saw him as a Superstar with a promising future. At Elimination Chamber 2015, Kidd and Cesaro engaged in their final WWE televised match before tragedy occurred.
After Elimination Chamber 2015, Kidd faced up against Samoa Joe in a dark match on RAW. Joe attempted to hit Kidd with the infamous "Muscle Buster" finisher during the fight, but it failed.
Despite Joe having used the move for almost 15 years in various promotions, Kidd sustained a spinal cord damage as a result, which forced him to miss more than a year of WWE action.
Tyson Kidd discusses the devastating injury that cost him his WWE career.
Later, The Workhorse confessed the seriousness of the wound and accepted that his career as a fighter was over. In 2017, WWE awarded him a new position as a backstage producer in the organization and placed him to the alumni section of their website.
When Kidd spoke with Chris Van Vliet a year later, he was candid about the accident and expressed his gratitude for surviving without suffering any long-term effects.
"I remember everything. I lost feeling for about five seconds from head to toe. Time stops, and you just sit there feeling completely helpless. You can't move, and it feels like your entire body weighs two million pounds. Some strange voice told me that this wasn't permanent and that it didn't necessarily indicate that what I was doing was good, but thankfully, it was.
Through it all, Kidd's wife Natalya stood by his side and has since then kept the crowds enthralled with her performances in the ring.
SECONDLY, OWEN HART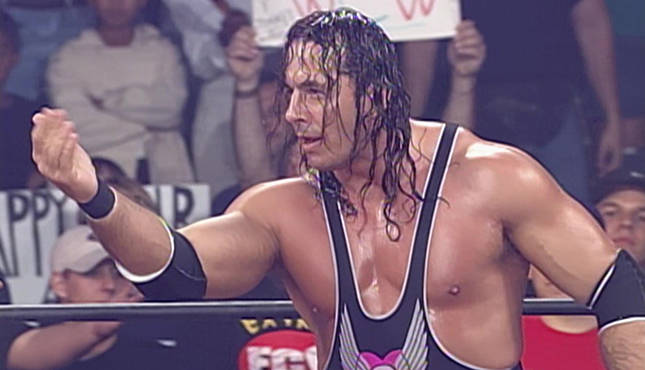 Before returning to the United States and joining WWE, Owen Hart had a fantastic brief career in Japan as a wrestler for the New Japan Pro Wrestling (NJPW) organization.
Soon after, he went back to his hometown, but in 1991, he came back to the business for a longer stint. He won the King of the Ring competition in 1994 and went on to win the Intercontinental Championship twice and the Tag Team Championship four times.
As a member of the Hart Foundation and a lone wrestler, Hart had some noteworthy rivalries within the organization. He had many memorable moments and won several significant matches.
The WWE Universe witnesses Hart's fatal fall.
Hart was scheduled to compete for the Intercontinental Championship at the 1999 Over the Edge pay-per-view against The Godfather. Hart made the bold decision to make a spectacular entrance at the pay-per-view in order to compete and win his third Intercontinental Championship Title. This decision proved to be quite expensive for the storied Superstar.
He was about to enter the ring using a harness when the apparatus failed, causing him to fall. EMTs rushed Hart to the hospital, but when they got there, they found him dead. The event was only delayed for 15 minutes before WWE resumed it as planned. Jim Ross, the WWE announcer, kept emphasizing to viewers both live and at home that Hart was seriously hurt and that what had just happened was neither kayfabe or a gimmick.
Hart was regarded as a genius by many in the profession, therefore his passing is remembered as one of the most devastating events in the world of sports entertainment.
FIRSTLY, EDDIE GUERRERO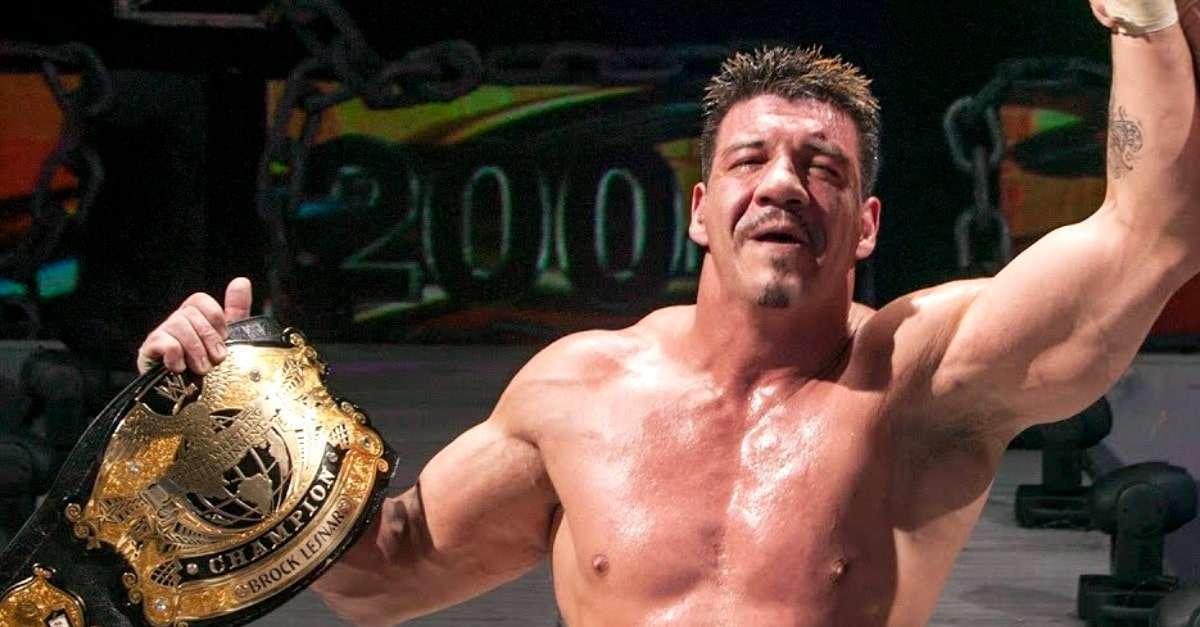 he Guerrero wrestling family and its most well-known member, Eddie Guerrero, are well-known to fans of wrestling. Guerrero rose to prominence in New Japan Pro Wrestling (NJPW) as the second iteration of Black Tiger, then transitioned to World Championship Wrestling (WCW), Extreme Championship Wrestling (ECW), and WWE.
Guerrero, a multiple-time Champion in the last three organizations, rose to prominence on television and garnered the admiration of the WWE Universe for his incredible character and commitment to his job.
On November 13, 2005, his nephew and fellow wrestler Chavo Guerrero discovered him unconscious in his hotel room, ending his illustrious career of more than 20 years.
What led to the death of the former WWE Champion?
He passed away from heart failure while on a WWE Live tour, which was later determined to be the reason of his passing. Every single wrestling fan was devastated by the passing of the former WWE Champion since he was one of the most revered sportsmen in the industry.
WWE showed how much the late Superstar meant to them and the whole WWE Universe by dedicating RAW and SmackDown shows to him.
To this day, young Superstars are still inspired by his illustrious career, and those he influenced and collaborated with continue to pay tribute to him.