According to reports, Roman Reigns vs. Jey Uso will take place at SummerSlam 2023. The Tribal Chief and Jey will appear in the Rules of Engagement segment on the future episode of SmackDown. For the Biggest Party of the Summer, there have been whispers of a number of comebacks, including one from The Rock.
The People's Champion may make a surprise cameo on the program, according to reports. As a member of the Samoan family, it would not be surprising if he appeared in the Bloodline Saga.
A remote possibility exists, nevertheless, that The Rock might side with The Tribal Chief.
The Great One has previously expressed respect for Reigns and even helped him win the Royal Rumble in 2015. If The Rock decides to support Roman Reigns as the Undisputed Champion rather than Jey Uso, it will be a significant recognition of Roman Reigns' status as The Tribal Chief on the part of the People's Champion.
There have already been a lot of rumors regarding how the continuing Bloodline Saga at SummerSlam 2023 might change course. An unexpected acknowledgement from The Rock to Roman Reigns might be one of the Family Saga's shocks, given how unpredictable the series is.
At SummerSlam, will Roman Reigns experience yet another betrayal?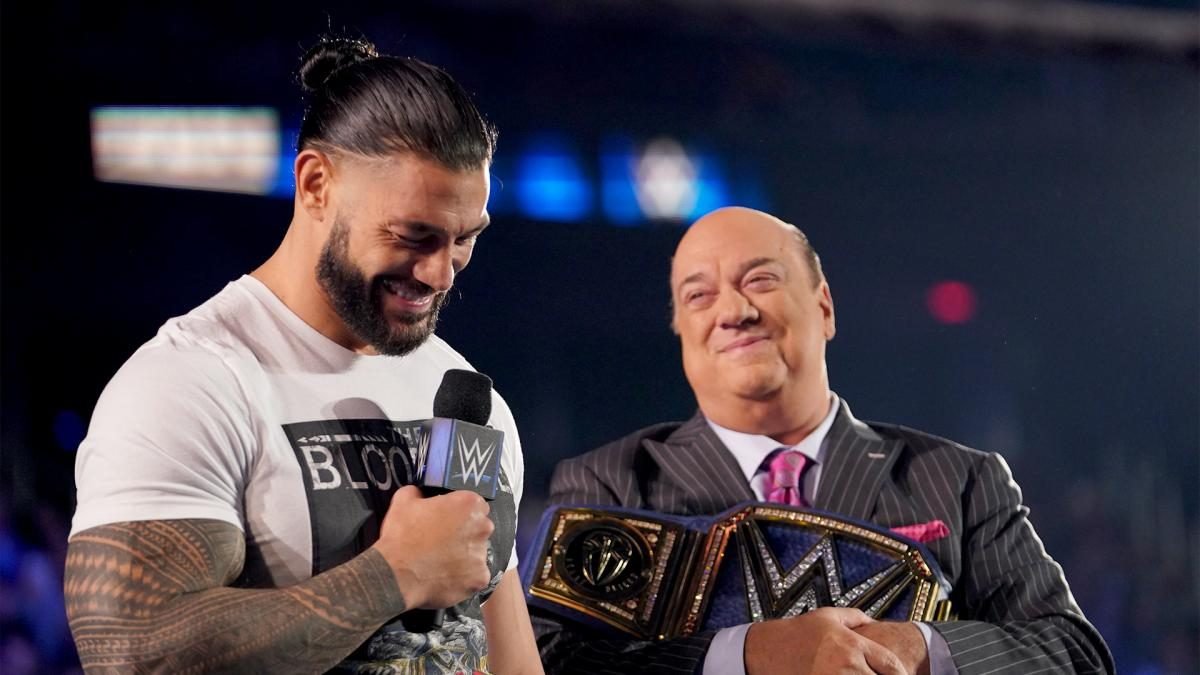 As SummerSlam 2023 approaches, the anticipated match between Roman Reigns and Jey Uso gets closer. The Undisputed Champion might experience another betrayal at the hands of Solo Sikoa.
The Enforcer had been making hints about his desire to succeed the Tribal Chief, potentially setting up a plot for a betrayal inside the Bloodline faction.
Such a betrayal might act as the impetus for Reigns to once again become a babyface in the WWE. The Bloodline Saga's ultimate objective, according to rumors, is for The Head of the Table to finally revert to his heroic persona. Roman has experienced immense success and recognition in his career since making a villainous comeback at SummerSlam 2020.
The rumored fight between Reigns and Jey Uso will most likely be the main event at WWE SummerSlam 2023, which is shaping up to be a highly anticipated event.It will be interesting to see how things play out in the future edition of the blue brand, which will feature Rules of Engagement between Reigns and Jey.