France is the first team to advance to the round of 16 of the world cup 2022, they advanced on the top their of group with six points, three points ahead of Australia, which beat Tunisia 1-0 earlier in the day, with the Danes and Tunisians each scoring a point.
Golden Boy Kylian Mbappe scored twice to send champions France to the last 16 of the World Cup on Saturday in Group D at the 974 Stadium, where they beat Denmark 2-1 to become the first side to advance to the knockout stages.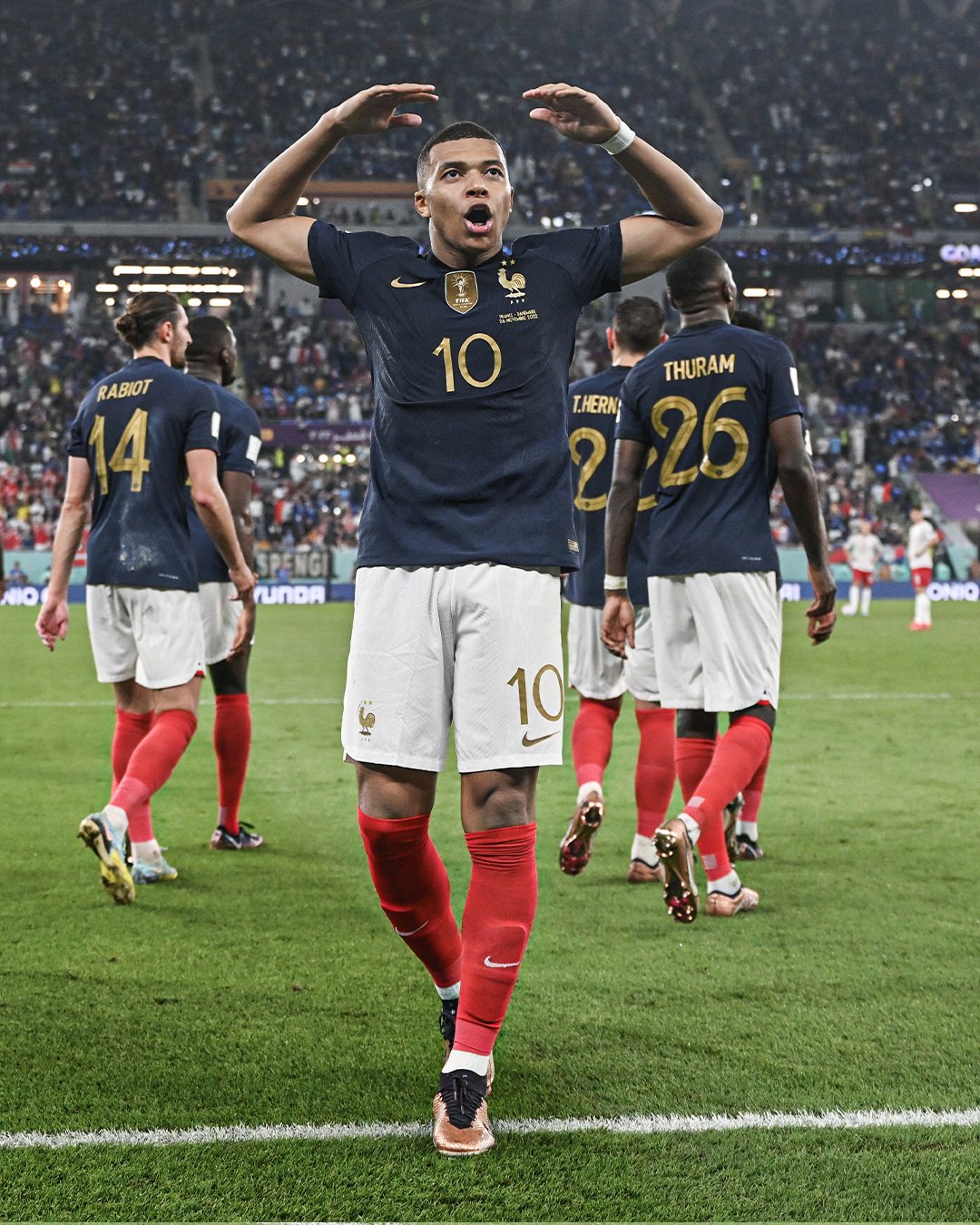 France has now become the first team to break the dreaded World Cups curse by making it out of their cup group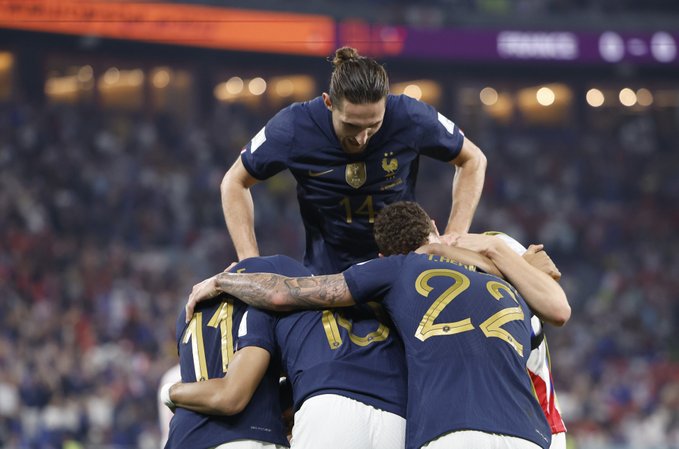 Mbappe gave France the lead in the 61st minute, with a brilliant high-speed counter-attack from Theo Hernandez's and a simple Pass and Shoot.
Andreas Christensen leveled the Danes seven minutes later, sneaking into the defense and bending over with a header.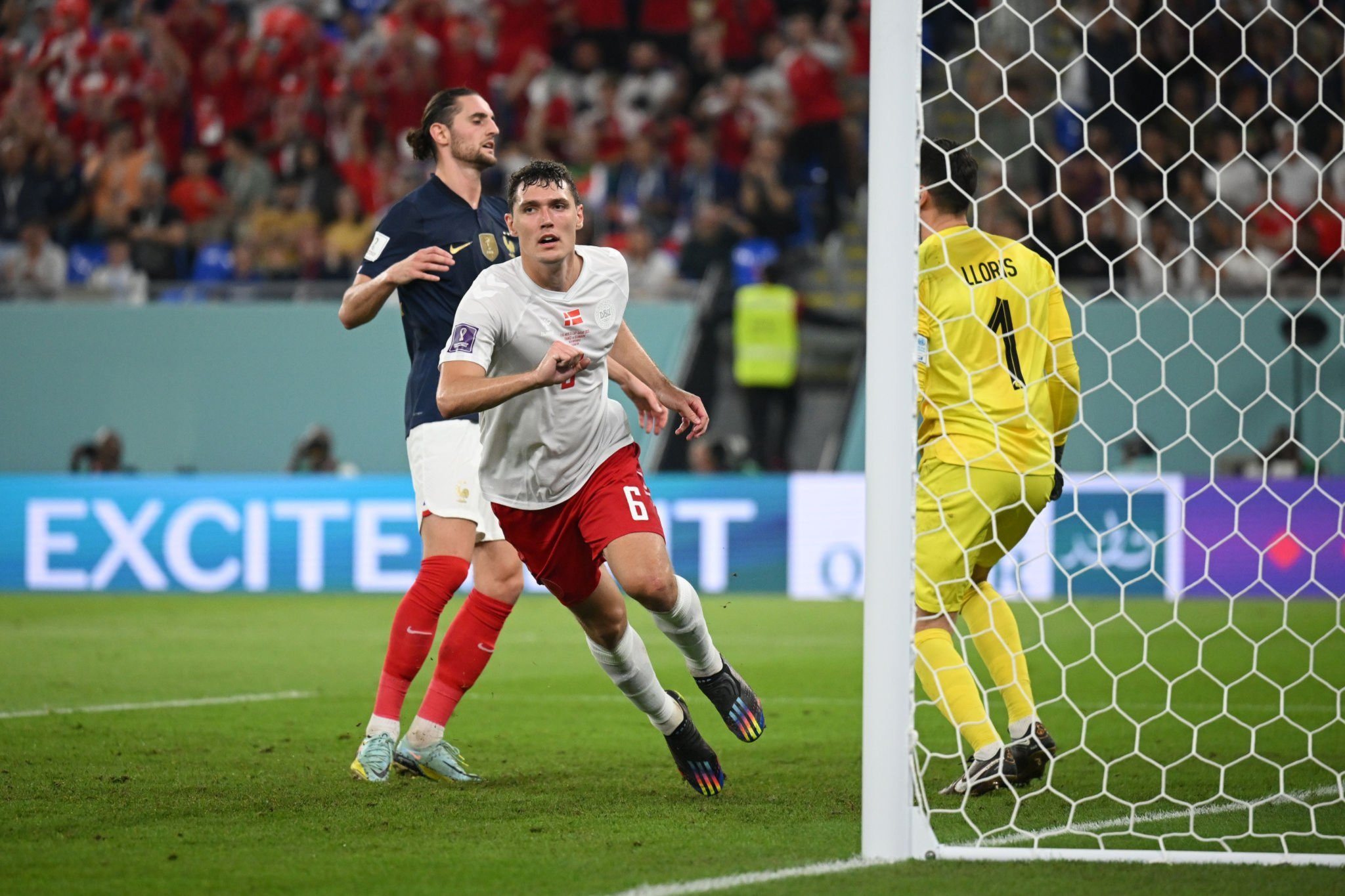 Neither side seemed contented with a draw, with Rabiot unleashing a superb volley in the 80th minute before substitute Martin Braithwaite's first effort missed the near post.
The game looked set to end in a stalemate until Mbappe turned up at the far post in the 86th minute to head home Antoine Griezmann's close-range cross to restore the lead.
2-1 France!