Touted as "The Grandest Stage of Them All," WrestleMania warrants an opportunity for WWE Superstars to expand the theatrics of their presentations, whether it be in the ring gear department, or their entrance, Logan Paul sailed down to the stage from a zipline.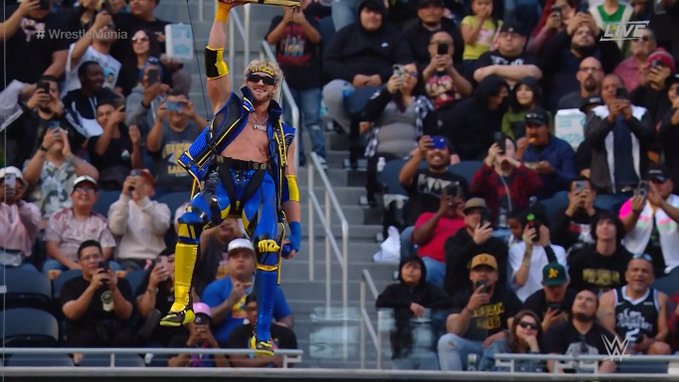 Speaking on his IMPAULSIVE podcast, Paul revealed it was his love of flying that prompted the idea for his entrance.
"I love flying, which is why I requested the zip line. I requested the zip line last year at WrestleMania, my first WrestleMania ever, I said, 'WWE, can I get a zip line in?' They're like, 'Why don't you get a match in first?' I was like, alright, I get that. But this year, I requested the zip line again. It got denied, and I was like, 'Hey, is it a liability thing? Can I convince them to do it? Is it an insurance thing? I'll cover it.'"WWE got me a zipline into SoFi Stadium for my birthday," he said.
"It took four different companies [to get it approved]. They got it all done in like a week and a half…Very, very expensive stunt. I love the WWE so much for doing this because when I was flying in the air on that zipline, I'm looking around at all these eyeballs and phones just pointed at me, and ever since I moved out to Hollywood, which is where WrestleMania took place this year, my goal was to be the biggest entertainer in the world. And goddamn, in that moment, I felt like the biggest entertainer in the world, at least the highest."