Ahead of the 2022-23 season, English Premier League side Chelsea has unveiled their home jersey for the new season. The Blues confirmed that the new jersey for the season is in honour of their club legend Ted Drake. The jersey comes with the club's conventional colour which is Blues and was designed by American sports company Nike. It is still carrying the Three logo as their shirt sponsor. Chelsea released an official statement on their website to confirm the new jersey for the 2022-23 and why it is in honour of the club legend Ted Drake.
We can now reveal the new Nike home kit to be worn by Chelsea throughout the 2022/23 season, which pays homage to one of the most important figures in the club's history, Ted Drake. It was his work to revolutionise the club off the pitch that did much to cement his lasting legacy at Chelsea, and that is honoured in our new home kit for 2022/23. Drake was the man who changed the club's nickname from 'the Pensioners' to 'the Blues', feeling it more fitting for the dynamic team he was building in west London. It is a moniker which has remained ever since and 'the Blues' appears in the detailing on the buttons of the new shirt's collar."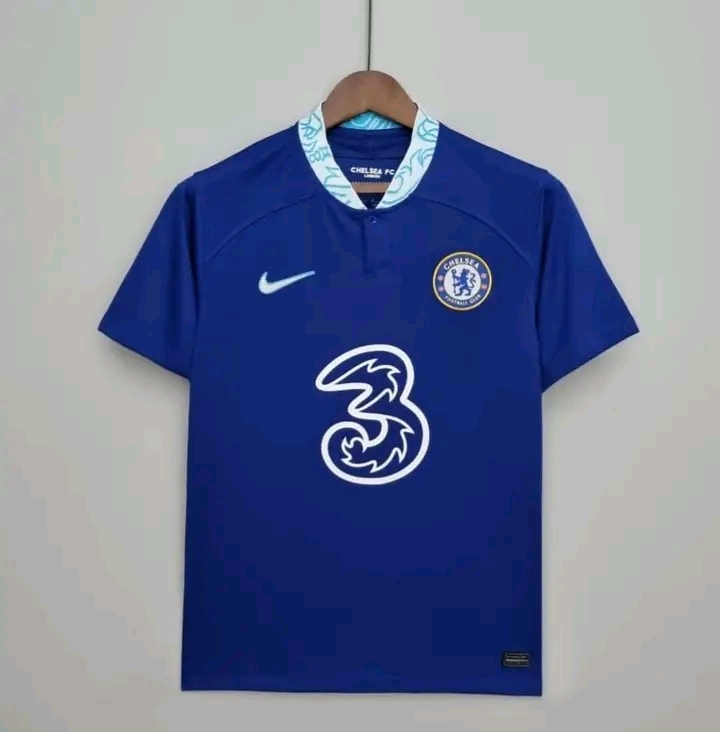 The Blues went further to explain the design of the 2022-23 home jersey in respect to the club legend Drake. That collar also references another change to the club's identity made by Drake which has stood the test of time - the introduction of the iconic 'lion rampant regardant' to the club's badge - replacing the image of a Chelsea Pensioner as the central theme under the legendary Blues boss," the club added The current badge is largely similar to the one which was worn on the team's shirts for the first time during Drake's final season at the Bridge in 1960/61, with the 'lion rampant regardant' still present and inspiring the Pride of London.